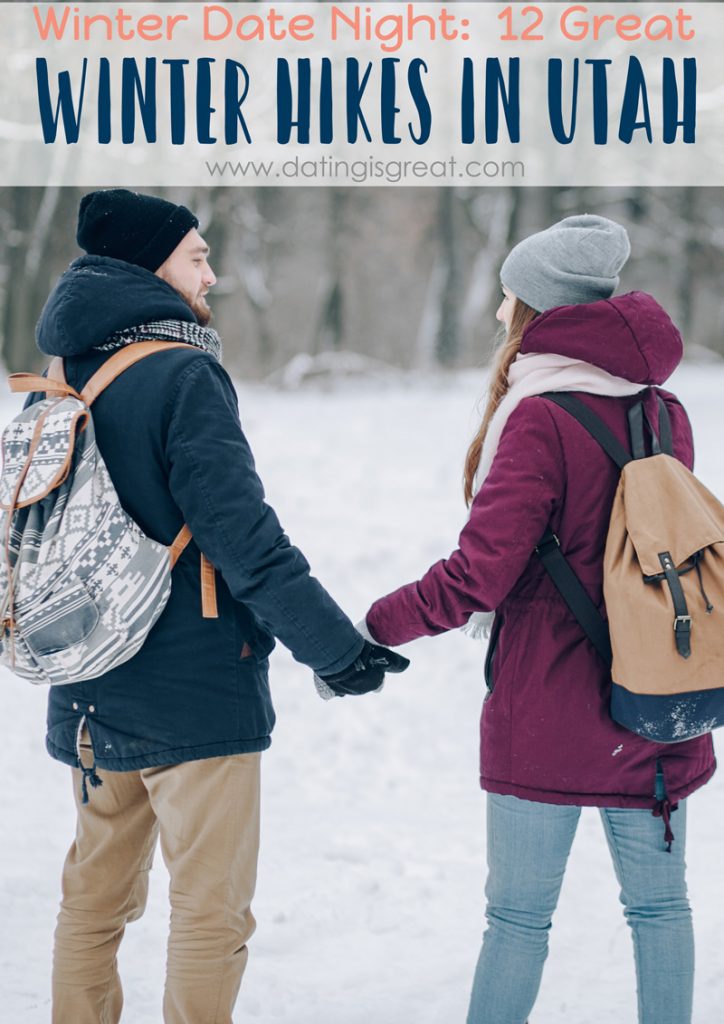 If you're one of those people who won't let the weather stop you from enjoying the outdoors, these winter hikes could be perfect for you! Remember to dress in layers and make sure you have the right gear to be safe. Check out Utah Avalanche Center to make sure you're not walking into something crazy dangerous. And check out some of the best hot chocolate in Utah to warm you up after your hike.
Big Spring Hollow Trail – Provo Canyon
This loop takes you through about 4 miles of a winter wonderland. Bring your snowshoes and enjoy the peaceful seclusion.
Bridal Veil Falls – Provo Canyon
A simple trail that is well traveled and leads to a beautiful waterfall, this hike is only 1 mile round trip and simple enough for non-hikers to enjoy.
Diamond Fork's FIfth Water Hot Springs – Diamond Fork Canyon
This 5-mile hike leads to a series of naturally heated pools. If the gate on Diamond Fork Road is closed, you can still access the falls, but you will add another 2-3 miles to your hiking distance. Bring a towel and change of clothes if you plan to get in the pools.
Donut Falls – Big Cottonwood Canyon
This is a pretty short out and back, beginner level hike to a frozen waterfall. The trail is so well used, you probably don't need snowshoes. Be sure to keep left at the fork. Be advised: There are no actual donuts on this trail.
Grandeur Peak – Millcreek Canyon
This hike is pretty short (2.25 miles) but fairly steep. Because it's a popular trail, you may not even need your snowshoes.
Lake Blanche – Big Cottonwood Canyon
This is a difficult, steep, and rewarding hike, about 7 miles out and back. Since it's at a higher elevation, you need to make sure the conditions are good for hiking and bring your snowshoes. Enjoy the iconic view at Sundial Peak.
Mesa Arch – Arches National Park
This hike is incredibly easy and only a half mile round trip, but it's worth doing.
Pine Hollow – American Fork Canyon
Bring your snowshoes for this 4-mile loop and enjoy the beautiful scenery, including a view into the Heber Valley and a gaze at the mountains.
Queens Garden Trail – Bryce Canyon National Park
You may think you've seen Bryce Canyon, but snow on the hoodoos and spires completely changes the scenery. This trail drops 320 feet over less than a mile, so the climb back up can be tricky if it's slippery.
Silver Lake – Big Cottonwood Canyon
The trail is well maintained and easy to follow with forks leading to other nearby lakes. This is an easy stroll around a beautiful lake at a ski resort. What's not to love about that?
Weeping Rock – Zion National Park
Just a mile round trip, but it can be icy in spots so be careful. You may even see a frozen weeping rock if you're lucky!
Y Trail – Provo
Did you know you can hike the Y year round? This hike is short at 2 miles, but it is pretty steep. If there is snow on the ground, coming down can be trickier than going up.