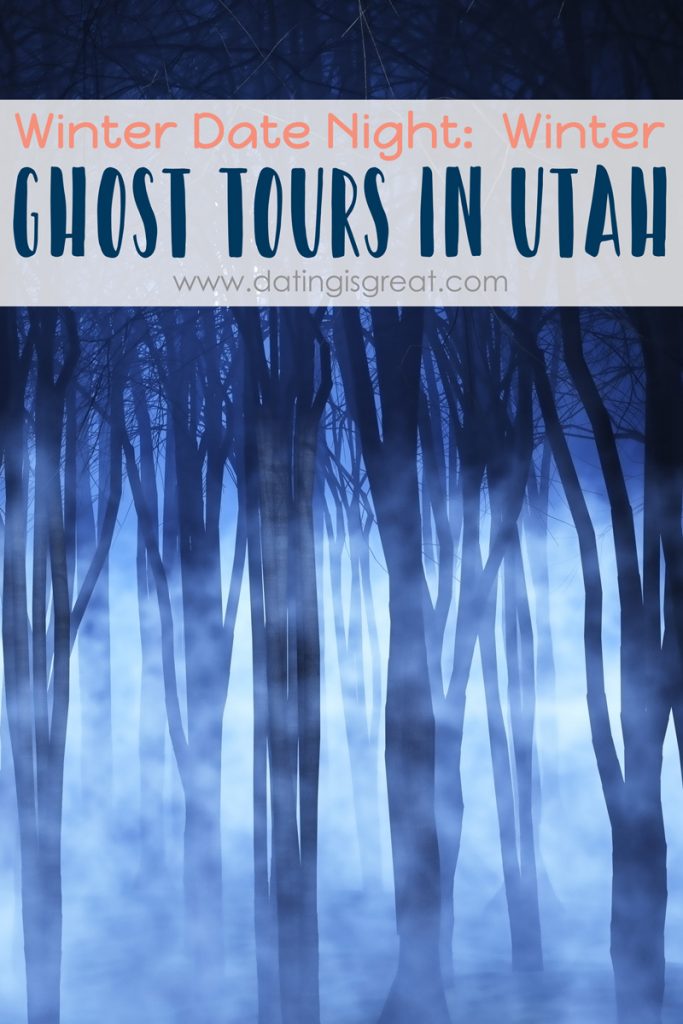 If you're looking for a unique date this Christmas season, this is the perfect idea for you.
First, sing along with me:
It's the most wonderful time of the year!
There'll be much mistletoeing
And hearts will be glowing
When loved ones are near
It's the most wonderful time of the year
So far, so good. Sounds very Christmasy. And then we get to this part:
There'll be scary ghost stories
And tales of the glories
Of Christmases long, long ago.
Um, what? Christmas ghost stories? Is that a Christmas tradition I missed? I suppose we talk about Scrooge being visited by 3 Christmas ghosts, but maybe there's more to it.
Grimm Ghost Tours in Salt Lake City obviously thinks so, and they love to help people celebrate Christmas with this old-time tradition. Learn of the lost traditions of Christmas, hear spooky ghost stories, visit haunted places, and experience the original roots of Christmas stories.
Christmas ghost tours are available November 26-December 30. Purchase your tickets in advance because they do sell out often. Once you have purchased your tickets, you don't have to print anything out – they'll check your name when you get there.
There are walking parts and shuttle parts of the tour, so be sure to dress for the weather. If you want to make it a group date, there are group discounts available for groups greater than 4 people. You can also find discounts online with a quick google search.
Park City Ghost Tours is another option with Christmas ghost stories to share. Make reservations 24 hours in advance – or call to see if there's a tour already scheduled if this is more of a last-minute plan.
This is a walking tour through historic Park City with costumed guides equipped with supernatural gadgets, so dress for the weather, wear comfortable walking shoes, and meet on Main Street right across the street from 412 Bistro at 6:45 for the 7:00 tour.
We sing about Christmas ghost stories for a reason, right? A Christmas Ghost Tour may become your new favorite Christmas date tradition!